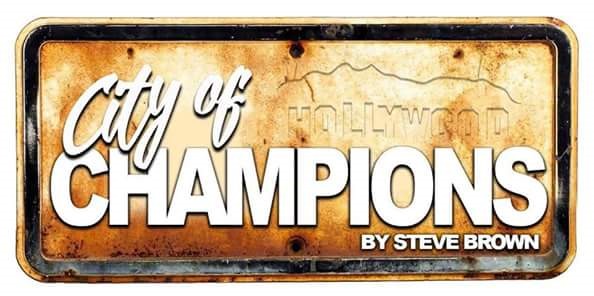 Dates: 17 July – 5 August
17/18/19th July – Previews
20th July – Press Night
29 July  – Matinee performance(2:30pm)
5 August – last performance
NO Sunday/Monday performances (EXCEPT first preview)
Time: All evening performances start 7:30pm (No latecomers will be admitted)
Price: All tickets are £15
Not suitable for children, contains strong language and adult themes
'CITY OF CHAMPIONS' is a new play by Steve  Brown
Set in 2010 in the city of Inglewood, Los Angeles, it focuses on two former nineteen-eighties child superstars, Lonnie Drake and Laurie Munro, who are living with the after effects of early stardom and abuse as teen stars.
Lonnie, a recovering alcoholic, is married and still working in the industry. Laurie, although clean after numerous trips to rehab, is broke and unemployable. He is living in the 'guest lodge' in Lonnie's back garden. Desperate for work and money, a job opportunity presents itself but it means working once again with the director who abused him during his teen career.
A reunion with someone from his past and an unwelcome visit from an old colleague act as the catalyst for Laurie to make a decision to take control of his situation and change everybody's lives.
Not suitable for children, contains strong language and adult themes.