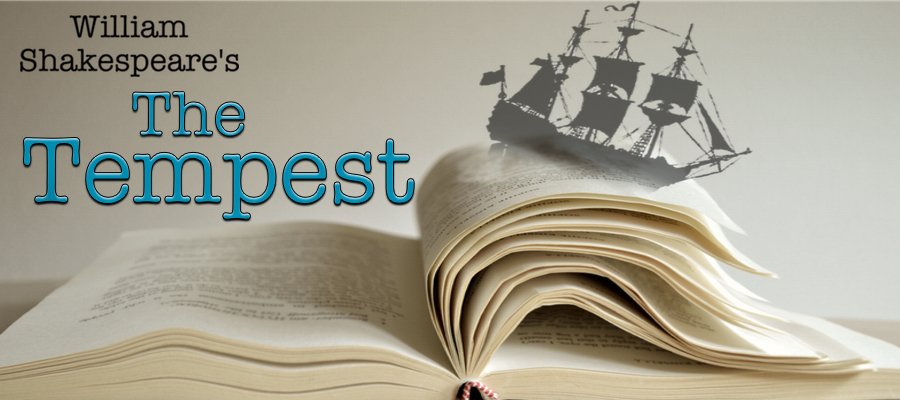 7th October-24th October, 2015
 Tuesday-Saturday Evenings 7.30
Saturday Matinees 2.30
Tickets
£12/ £9 (concessions)
ACT I
SCENE I. On a ship at sea: a tempestuous noise of thunder and lightning heard.
Shakespeare's final play, The Tempest, was the culmination of his life's work and his final act in the theatre. As Prospero hangs up his enchanted cloak, Shakespeare sets down his quill for the last time: "Now my charms are all o'erthrown." As the horizons of the known world grow larger, through discovery and colonisation of brave new worlds, Shakespeare magics up a prescient and timely tale of power, servitude, and enslavement. Teeming with characters who burst at the seams with vitality and vigour, the Bard creates a play unlike any of his others. An uncharted island, a banished duke turned sorcerer, his "uncivilised" daughter, a begrudging sprite indentured into servitude, and an enraged, enslaved Island native, all are brought to life on the stage.
The ensemble of the London Theatre Workshop have travelled back in time, and distilled that sense of new-found wonder and terror that Shakespeare felt when he set quill to scroll. Every moment of The Tempest bursts to life in surprising, shocking, new and terrifying ways. What results is a visual and aural kaleidoscope of senses, impressions and experiences. Join us as we use music, movement, and the stuff that dreams are made on to breathe new life into this classic play!
Directed by Associate Producer of London Theatre Workshop, Brandon Force, director of 2014's critically acclaimed Romeo & Juliet.