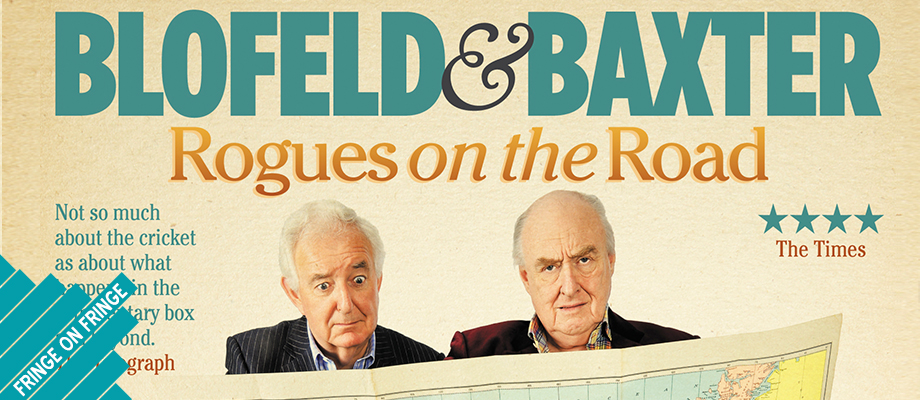 Wednesday 1 July 2015
8pm
Tickets £5.
Blowers and Backers are back with Rogues on the Road – a brand new show crammed full of even more wonderful (and occasionally outrageous) reminiscences and anecdotes from two extensive careers spent broadcasting around the globe.
Bastions of the beloved Test Match Special with over 80 years in the commentary box and touring the world with the programme between them, Henry and Peter have some tales to tell. And the fun, the games and outlandish characters, from Ian Fleming to Noel Coward, spread well beyond the confines of any cricket ground or studio.
2015 sees a completely fresh set of outrageous stories, after three years of playing to packed houses across the UK, including two successful seasons at the Edinburgh Fringe Festival, earning rave reviews and captivating audiences of all ages.