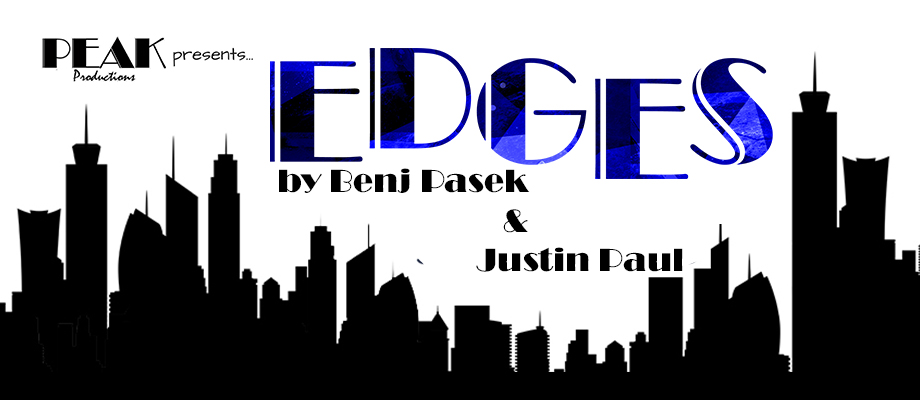 16 September to 1 October, 2015 (3rd October at St. Pauls Actors Church)
Tuesday-Saturday Evenings 8pm
Saturday Matinees 5pm
Tickets £15/(£20 at St. Paul's.)
EDGES is a work of musical theatre by Benj Pasek and Justin Paul.
It is a song cycle about coming of age, growth and self-discovery of people mostly in their 20s.
The songs really give you an insight into each personality and those watching can enjoy the show whilst also relating to the characters in some way. Its most famous song, "Be My Friend", has come to be commonly known as the "Facebook song!
With an uptempo, feel-good theme throughout, EDGES won't disappoint.
Peak Productions is a brand new productions company which believes in striving to be the best performer you can be, reaching the peak of your performance. We aim to give exposure to those whose talents NEED to be seen!
Price: £15 at LTW, (£20 at St. Paul's.)